Aspirations Literary/Art Magazine
Aspirations, an annual literary/visual arts magazine published by Mercer County Community College for more than 20 years, cultivates the talents of area high school students and allows them to share their work with the community. Each year the college invites local high schools to participate in a competition from which the very best in original art and writing is chosen for publication. Each spring, when Aspirations is published, the college hosts a recognition program to acknowledge the contributors and their brilliance.
Writers and Artists selected for Aspirations 2016. View Aspirations 2016 HERE prior (April 2014) Awards Program highlights / photos
RSVP Response Form for ASPIRATIONS Awards Program (Tuesday, April 26, 2016 at 6:30 p.m.)
The entry submission deadline (January 22)
for Aspirations 2016 has now passed.
To all who submitted entries, we appreciate your efforts.
Submissions accepted for publication along with contributor names will be posted here in mid-February.
Those accepted for publication are listed here.
Aspirations entries may be submitted again beginning
each October for the following year's competition/publication.
A panel comprised of MCCC English faculty and area high school English teachers selects the winning literary pieces. The MCCC Publications Office and MCCC Art/Design faculty choose the winning art. Students whose works are selected for publication will be honored at an awards program scheduled for 6:30 p.m. on Tuesday April 26, 2016 in the Kelsey Theater (TH) on the college's West Windsor campus. Each student will receive a copy of Aspirations 2016 at the program. Additional copies are given to the schools for their libraries.
Aspirations 2016 Writing Guidelines
Each student may enter up to three literary works. In addition to poems, short stories, essays and journal entries, students are encouraged to submit non-fiction, such as interviews in oral history and projects from courses other than English. No research papers, please.
Entries must be supplied as Microsoft Word documents.
The page limit per submission is three. Entries should be double-spaced in a plain, easy-to-read font such as Arial or Times New Roman.
Each student must complete a Student Profile, including a brief (two or three sentences) biographical sketch, with Online Entry Submission.
All written entries will become the property of Aspirations 2016.
Aspirations 2016 Art Guidelines
Each student may enter up to three visual works (photography, drawing, etc.).
Files must be named as follows: "original/unique title connected to the artwork + Artist Last Name." Generic file names such as "grayscale" and "grayscale1" are not acceptable.
Art will be selected for excellence, creativity and content, as well as for space availability and reproduction quality.
The artist's name should not appear on the artwork.
Each student must complete a Student Profile, including a brief (two or three sentences) biographical sketch, with Online Entry Submission.
Submit an Entry Now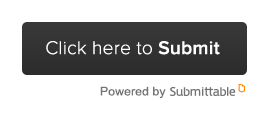 Students need submit only one Entry Form for multiple entries.
All entry submissions include a Student Profile.
Entry Deadline: Friday, January 22
Judging: Friday, February 12
Aspirations 2016 Awards Program: Tuesday, April 26, 6:30 p.m.
Nicole Homer, Aspirations editor
homern@mccc.edu
(609) 570-3316
Aspirations
Mercer County Community College
aspirations@mccc.edu
Fax: (609) 570-3844
This program is made possible in part by the Mercer County Cultural and Heritage Commission through funding from the Mercer County Board of Chosen Freeholders, and the New Jersey State Council on the Arts/Department of State, A Partner Agency of the National Endowment of the Arts.